Your Exclusive CHIC Advanced Coating Installer in Manitoba, Saskatchewan, and SE Alberta. CHIC - Protecting Home/Commercial Exteriors Since 1984.
CHIC is NOT A PAINT! 
Since 1984, CHIC  has been protecting Canadian exteriors with our weatherproof coating system.  
Tired of constantly re-painting the exterior of your home? Embarrassed by your dirty or damaged stucco?
Not only does CHIC restore old exterior surfaces, but it also repairs cracks and STOPS water ingress and deterioration issues for good! Goodbye cracks, hello enhanced curb appeal!  

The best part: there is virtually NO MAINTENANCE. Apply CHIC once, and you're DONE. Here's why: CHIC is backed by a LIFETIME WARRANTY – the best in the industry!
With CHIC, you'll finally have a home you can be proud of. Apply it once, and you'll never have to worry about your stucco EVER AGAIN.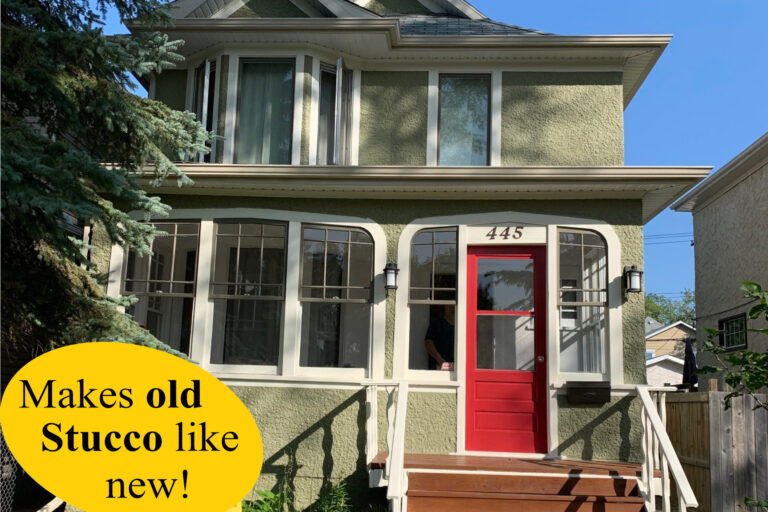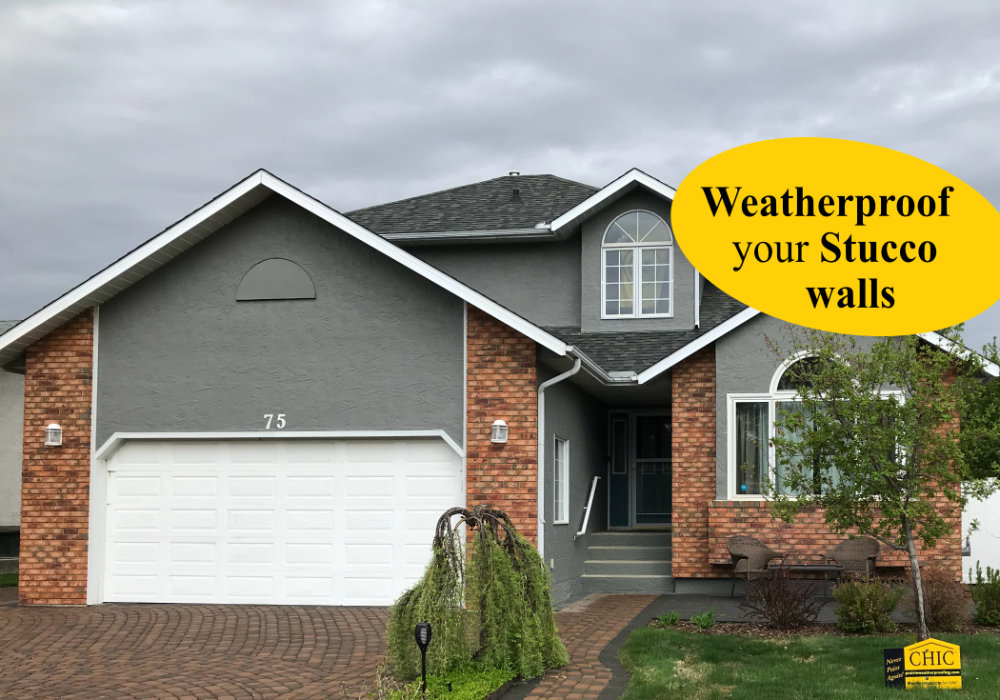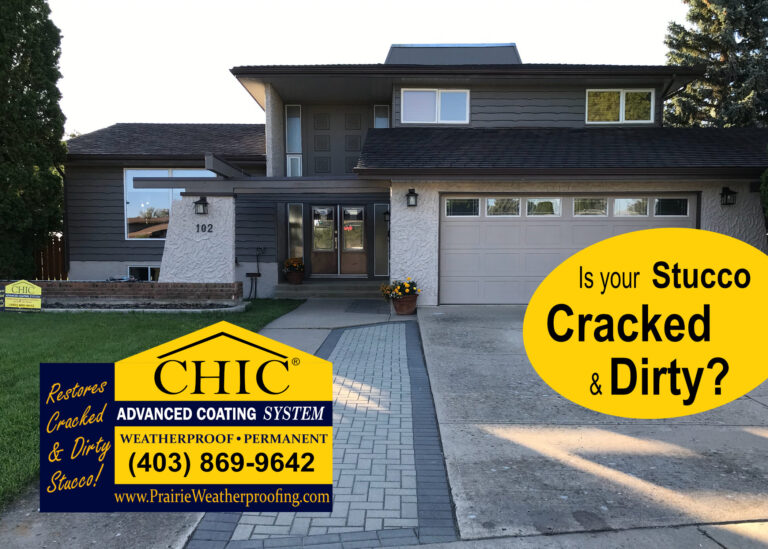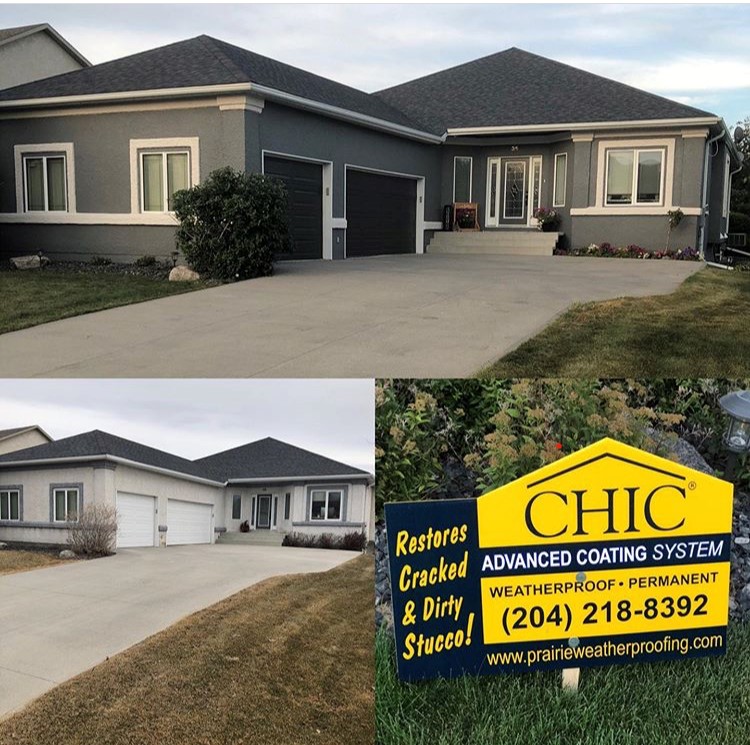 The CHIC installation Process
Our proprietary coating system is guaranteed for LIFE. But for it to work, we employ a specific process. Here's how it works. "Wow! What a difference CHIC has made on our home.  Not only does it look great, I have the piece of mind knowing it was done right and has a lifetime warranty.  We are super happy."
– James B. Medicine Hat AB
No more cracks! Looks Like new! Love it!

– Bev Anderson, Winnipeg MB
Trent and his team did a fine job on our house. Trent responded quickly to a follow up issue a year later.
– Ray Marco, Medicine Hat AB