More than just a wall coating
The following are common issues we encounter prior to our weatherproof applications.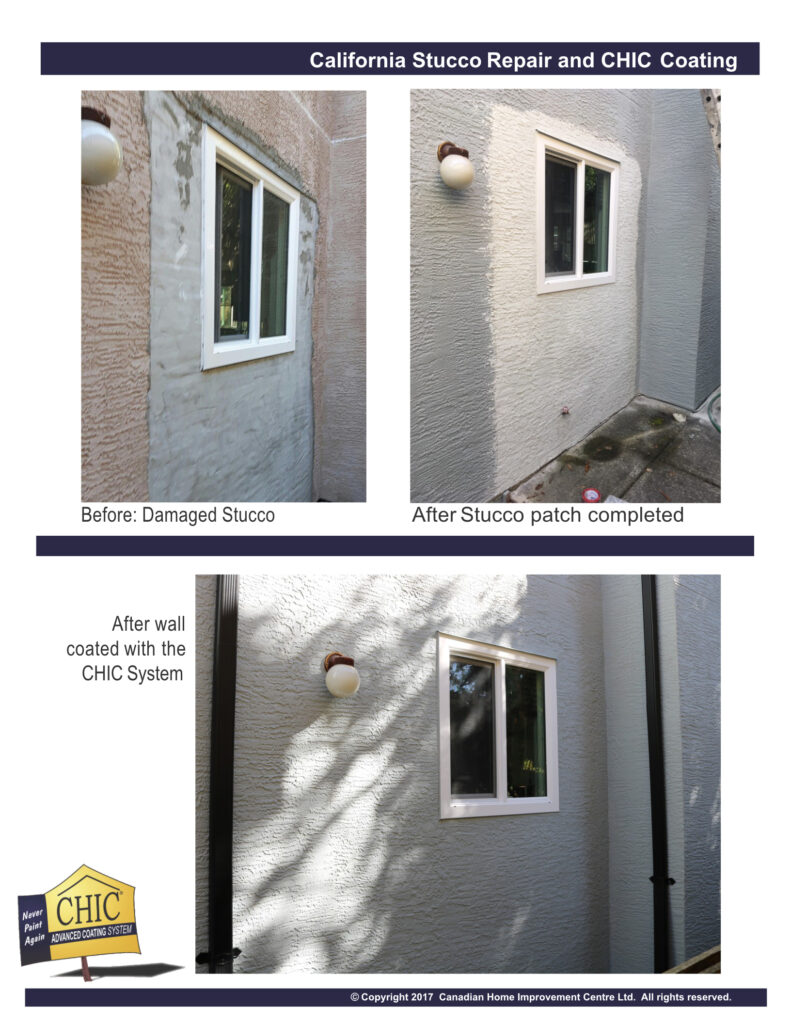 Stucco Restoration
As part of the system - all wall surfaces to be coated are repaired and restored to a professional level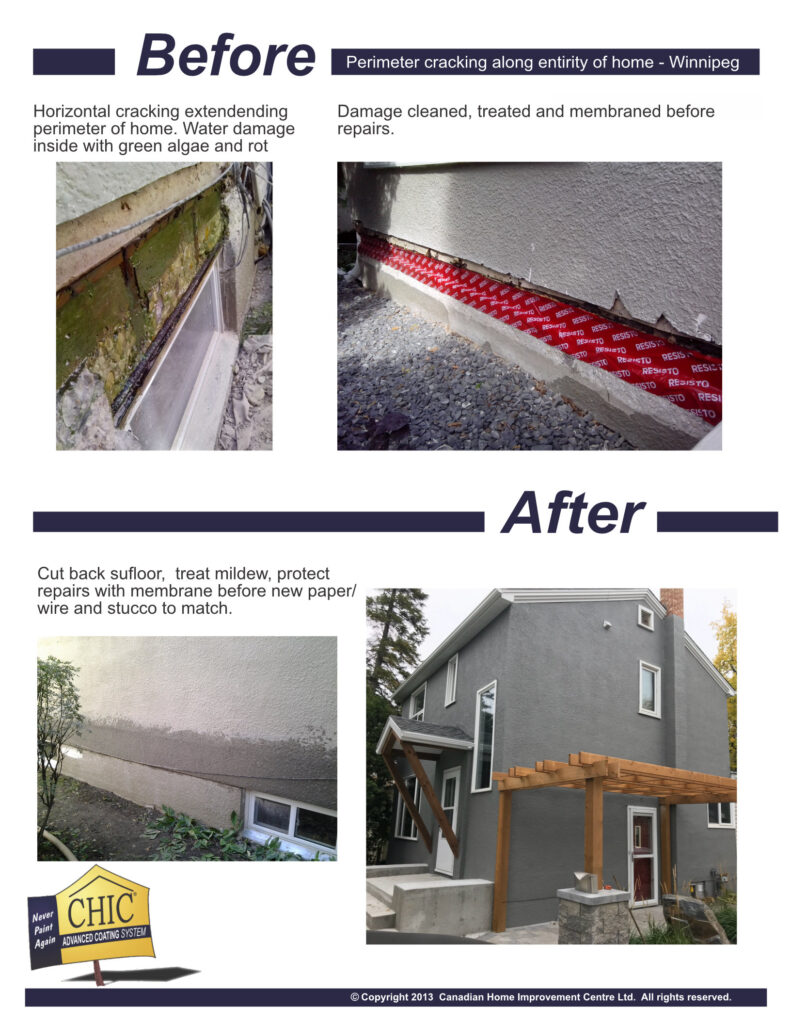 Elimating Water Ingress Issues
Structural cracking can come from structural issues. We will source the problems and repair the underlying concern before putting it all back together and protecting the walls with CHIC.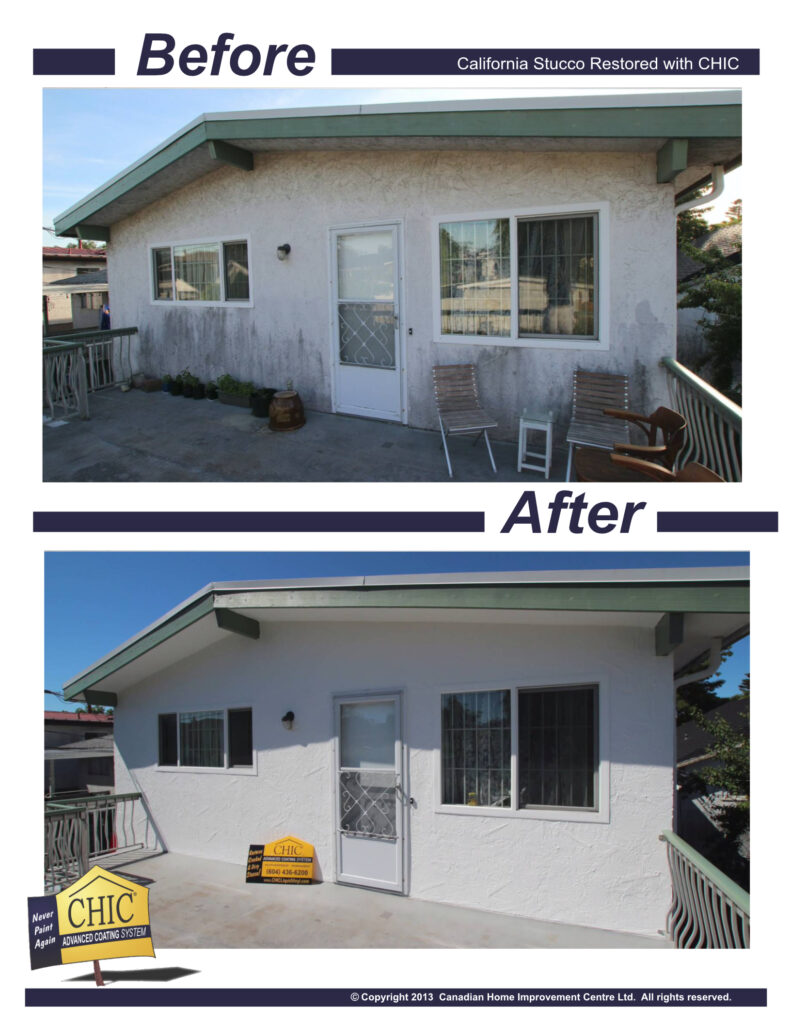 Stained & Cracked Stucco
A typical sign of stucco deterioration is cracking and staining. Once the walls are restored and protected with CHIC - no more staining. No more cracking!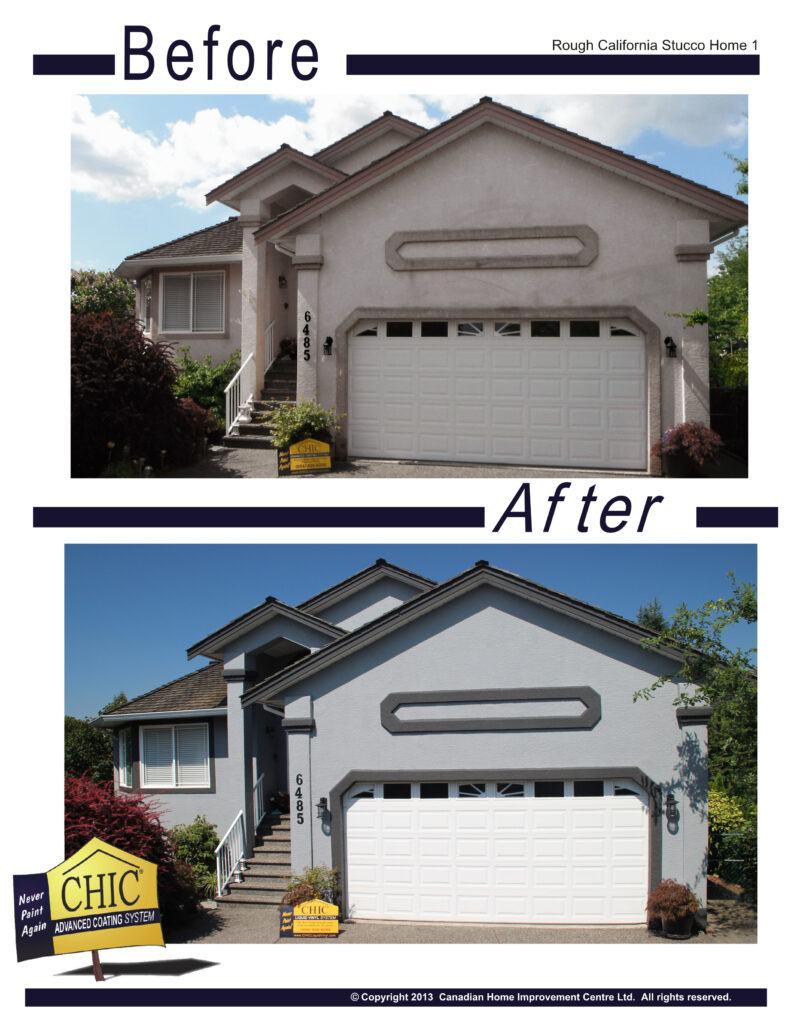 Colour Change
A great compromise to replacing old dated stucco is to coat it with CHIC! From stained and warn out pink stucco to modern, clean and protected!